Jackie 'O' Henderson rushed to hospital during Kyle and Jackie O radio show
Radio star Jackie 'O' Henderson was rushed to hospital halfway through the Kyle and Jackie O Show on Tuesday, after having chest pains while live on air.
Her co-host Kyle Sandilands shared the news with listeners while talking to John Laws.
Sandilands, 52, said Henderson, 48, also had "shooting pains down her left arm," often the symptom of a heart attack, and was quite "unwell".
"I've sent Jackie home as she's very unwell… Jackie wasn't being herself, and you didn't want to come on," Sandilands told Laws.
Watch the video above.
READ MORE: Travis Kelce reveals how he and Taylor Swift really got together
READ MORE: Beckham's son reveals tattoo tribute to on-off girlfriend
"She's not herself, she only had one hour's sleep and she had an operation yesterday and has all these pains down her arm and chest pains."
The day before, Henderson had a uterine polyp removed.
Sandilands also said on air at another point during the show, "She just stepped out for a lay down. She's got, like, a corset dress on and she had an operation yesterday.
"She also didn't sleep much because of Intern Pete's melatonin tablets that kept her up and then she's been on the Red Bulls this morning."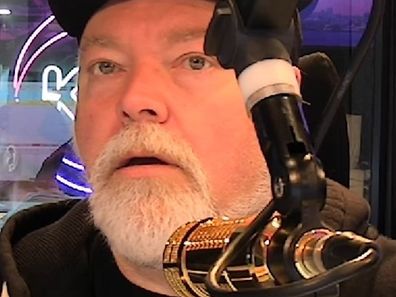 READ MORE: Model's message to critics who think she's 'too old'
According to the Mayo Clinic, uterine polyps are "growths attached to the inner wall of the uterus that expand into the uterus".
Symptoms include heavy periods, unpredictable periods and infertility.
9Honey Celebrity has contacted representatives of Henderson for comment, in relation to this story.
Just three months ago, Henderson said she suffered a "terrifying" health scare.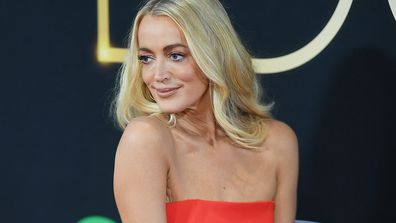 The radio personality appeared on TV show Studio 10 alongside her friend and business partner, Gemma O'Neill, to talk about their new business, Besties.
The pair told a story about how, one day while they were getting ready for a photoshoot, Henderson found a lump on her breast while applying fake tan.
O'Neill says her friend called out from the bathroom "in a way that I knew something was wrong".
"She was standing there, naked – I'm standing there, feeling her breasts – and I said, 'Yeah, that there is something small in there, actually,'" O'Neill recounted, as Henderson teared up on the couch next to her.
For a daily dose of 9Honey, subscribe to our newsletter here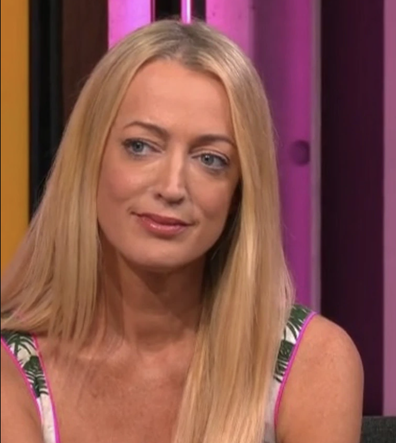 "We went from the highest of highs to the lowest of lows in the space of five minutes. Now, fortunately, we very quickly got you in for a mammogram and we went together the next day.
Thankfully, O'Neill revealed it all ended well: "She was fine. And everything was fine."
Henderson addressed the audience, saying she knows many people put off seeking medical advice, as they're scared of receiving bad news.
"It's terrifying, it really is," she said.
However, she encouraged everyone watching from home to stay on top of their health.